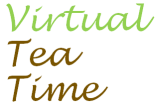 Hawaiian Vacation Dessert Treat




Description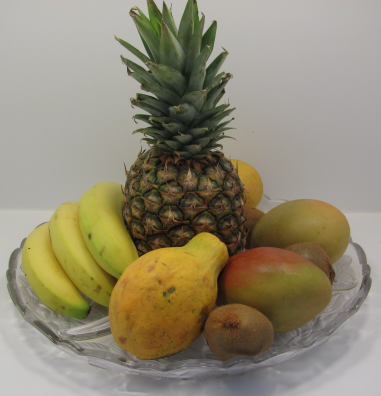 Ah, the imagination. Out of control, it can plot bad things. But well controlled, it can bring thoughts of pleasure, kindness, friendship--and dessert. Oh, and a trip to Hawaii. This recipe is designed to help your imagination travel a bit, to that tropical paradise known as the Hawaiian islands. You might not be able to go yourself, but if you make this treat, you and friend can share in the tastes of tropical fruit and nuts that help define a trip to the islands. Yes, mango, papaya, banana, pineapple, kiwi, coconut, and macadamia nuts all have a part in this great dessert.

A name often given to this type of dessert is petite trifle, but that seems to verge on slander. Yes it can be petite or small, but it could be made larger, too. And when you indulge yourself in the eating, you'll banish the idea of trifling, for this is a seriously delicious dessert. It doesn't trifle with your taste buds at all.

And healthy--just look at the photo on the left. These are the fresh fruit ingredients we used to make this treat. None of this "industrial grade reconstituted extract of mango puree processed food product." When you use peel-it-yourself ingredients, the tastebuds know the difference and will thank you.

Recipe
Here are the necessary ingredients.
1 7 oz package Lady fingers (you might not need the entire package; if you are making homemade Lady fingers, 6 - 8 Lady fingers will do for a petite version of this recipe)
1/3 cup orange marmalade (used to spread on the Lady fingers; you might prefer to remove the rinds from the marmalade)
1 1/2 cups milk


5 large egg yolks, at room temperature
1/2 cup plus 1 tablespoon sugar
2 tablespoons sifted cornstarch
1/2 teaspoon pure vanilla extract
1 tablespoon unsalted butter
1 tablespoon heavy cream

1 cup cold heavy whipping cream
4 tablespoons sugar
1/2 teaspoon pure vanilla extract

Assorted fruits (see below)
1/4 cup toasted coconut
1/4 cup chopped macadamia nuts

Assorted tropical fruit - chopped into small pieces, about the size of blueberries for a petite version
3 kiwis (save some slice pieces for a garnish)
1 Hawaiian papaya, chopped
1 mango, chopped
1 banana, sliced
1/3 cup chopped pineapple (I used fresh, but you can use canned pineapple chunks or crushed pineapple, drained)

Preparation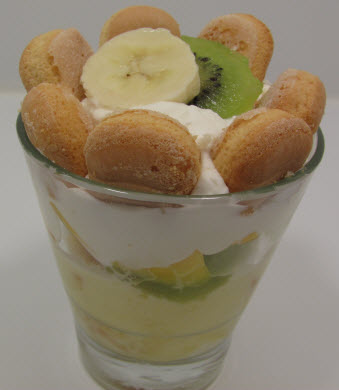 Recipe makes 3 petite trifles

Prepare enough Lady fingers to fit into three petite clear glass cups by cutting the Lady fingers into small pieces to make a bottom and middle layer.

Place the cut up Lady fingers in a small bowl and stir in the marmalade syrup and mix. Set aside.



Pastry cream:


Bring the milk almost to a boil in a medium stainless steel pan over medium heat. Turn stove off.

With a mixer, beat the egg yolks and sugar in a mixing bowl on medium speed until pale and thick, about 5 minutes. With the mixer on low speed, add the cornstarch. Beat on low speed until combined, scraping down the bowl with a rubber spatula or wooden spoon.

With the mixer on low speed, slowly pour half the hot milk into the egg mixture. Pour the egg and milk mixture back onto the pan with the remaining milk. Cook over low heat, stirring constantly until the mixture thickens, about 5 to 7 minutes. The mixture will thicken rather quickly so it's important to keep stirring or the mixture will turn lumpy.

Pour the mixture through a fine sieve into a large bowl. Stir in the vanilla, butter, and heavy cream. Cover with a plastic wrap and refrigerate until cool.



Whipping cream:


Using a mixer, whip the cream until it starts to thicken. Add the sugar and vanilla and continue to whip until it forms stiff peaks. It's important to stop at this point; otherwise, it will turn to a butter consistency.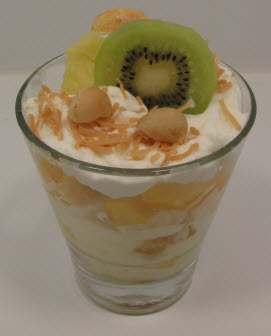 Some assembly required or, Now you are ready to assemble:


Working with the trifle cups, place a layer of Lady fingers, fruit, and layer of pastry cream. Repeat with another layer of Lady fingers, fruit and layer of pastry cream. Top with the whipped cream, sprinkling of toasted coconut, chopped macadamia nuts; or, slices of kiwi. You may decorate the sides by inserting small pieces of Lady fingers around the cup. You may use a a layer of two fruits, or one type of fruit, then another layer of another type of fruit. Be creative.

You may double the recipe to fit a glass serving bowl using the same technique.

Comments
People can be oppressed by their imaginations and live a life of quiet despair, or they can be set free by their imaginations and enjoy a life of hope. Indulging in this dessert while indulging in your imagination (pretending to eat it on one of those warm, sunny Hawaiian beaches) will give you a refreshing break from your everyday routine.

And, yes, I know you were going to ask. You can certainly enjoy this with a cup of hot tea, which will help bring out the sweetness of the pastry cream and the whipped cream. Try it with some jasmine tea lightly brewed to the point of delicacy.



This treat also shows us something about working together. These fruits are from very different plants--nut trees, bushes, palms, and so on, and their appearances are different. But the papaya never says to the pineapple, "Go somewhere else. You don't look like us, so we don't want you here." Instead, all the fruits say, "Welcome and more. Come join us in a dessert."

And when the flavors get together--wow! Such a harmony in diversity, such a complex shifting of flavors. Here is some sweetness from the pudding and lady fingers, and then WHAM! A burst of papaya, an amplification of banana, and the sweet ripping across your tastebuds that only pineapple can do.

Last thing on the agenda of this fantasy vacation to the islands is gratitude to him who makes all this possible. How many people, systems, organizations, logistics plans, and coordinators were needed--not to mention the Creator of all these delicioius fruits themselves--to bring this simple indulgence to you. What king could have his imagination satisfied by obtaining such a treat even a hundred years ago? Don't consider yourself lucky. Consider yourself blessed.




Other recipes of note
Peanut Butter Banana Bread
Chicken Salad Tea Sandwiches
Very Raspberry Very Merry Coffee Cake with Chocolate
Spinach and Bacon Quiche
Quadruple Chocolate Brownies
Banana-Apple Bread Pudding

---
v i r t u a l t e a t i m e . c o m
Copyright 2013 Marie Harris
All Rights Reserved